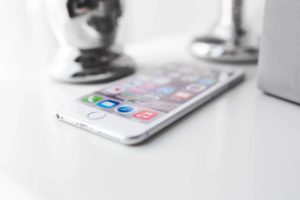 Social media is here to stay, and it's easy to get overwhelmed by it.  So let's begin at the beginning.  Facebook, LinkedIn, Twitter, etc. – they are all tools.  But only tools.  Tools only have value when they are used for a purpose.  And, when you use the wrong tool for the wrong purpose, it doesn't work out so well.  Ever tried to hammer a nail with a screwdriver?  Enough said.  Here is how I think about my goals and then selecting my tools.
I have lived all over the country so my friends and family are spread out.  I like keeping up with them and knowing how they are doing.  Facebook helps me do that.  Now, when I run into people I don't see often, I am more up to date on what's going on in their world and we can pick up from there.  There are also people that I like to stay connected with from a business perspective and within my age group (I'm not 20 anymore), Facebook is very relevant.
As a global speaker, I need to be continually networking with people in the business community.  LinkedIn is the tool I use for this.  I have a place I can share knowledge about my subject matter, and it's a place for people find out about each other BEFORE we talk.  I can also see who we have in common.  This helps me (and them) manage our time better and make the business world a smaller place.
As a world traveler (72 countries and counting) I want an outlet to share the amazing places that I go and learn about others.  Instagram is like a virtual scrapbook that connects me to others with similar interests and we engage each other through pictures.
Next is Twitter.  I have to admit I am still working on this one.  My goal here is to create broader conversations and engage others, but I haven't been able to crack the code.  Yet.  So far, it seems like I am talking to myself a lot, but I am learning.  If I don't try, I won't learn.
So begin at the beginning.  Determine what you are trying to do, then select the tool!