Speaking
Keynotes Delivered to Organizational Change Agents
Lisa has a gift for speaking and comedy…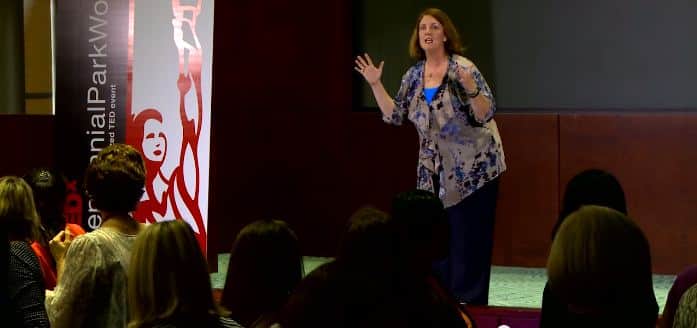 It's really about matching solutions to needs and making a difference in people's working and daily lives.
Lisa has a broad range of keynotes available to fit the program theme, audience demographics, time of day, and purpose of the event. Lisa's engagements are customized for your audience and need.  Whether it's a strategic meeting facilitation, keynote address, or sales consultation, Lisa has the background to deliver.
Sample topics include:
"When There's No Line at the Ladies Room" – Lisa draws from her career of empowering women in the corporate setting to discuss the glass ceiling from inside the levers of power.
"What's Your Problem?  Skill or Will…"  – What's preventing your teams from achieving their performance goals? Are they not able (Skill)? Or, are there organizational impediments (Will)?
Lisa Fey assisted us (Nielsen) with our Employee Resource Group Experience Week by participating as one of our keynote speakers. Lisa spoke about the importance of Diversity and Inclusion within the workplace. Lisa was PHENOMENAL!! Her speech was very engaging and the team really enjoyed her.
Jessica Jenkins MBA
I've heard Lisa speak on several occasions and have always found her content to be relevant, innovative and delivered in a manner that holds my attention.
Amy Wheelus
Lisa Fey served as moderator of a panel of women leaders and executives discussing the topic, "Women Inspiring Innovation" at the International Women's Day Forum at Georgia Tech. Lisa did an amazing job as moderator, where she excelled at listening to the panel, summarizing key points, directing the conversation, reading the audience, and interjecting just the right amount of humor. She is a very talented public speaker, and she thinks well on her feet.

Cheryl Weldon
Independent Sales Agent at The Worth Collection