Speaking
Keynotes Delivered to Organizational Change Agents
Lisa has a gift for speaking and comedy…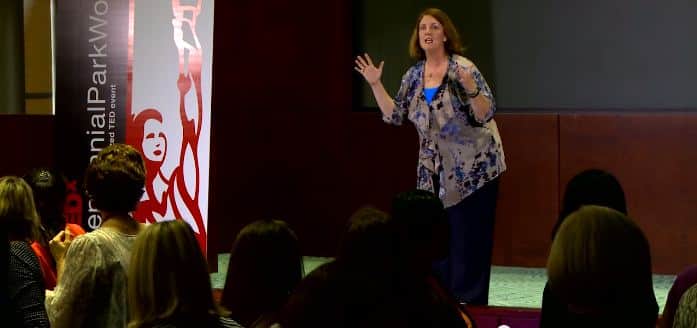 It's really about matching solutions to needs and making a difference in people's working and daily lives.
Lisa has a broad range of keynotes available to fit the program theme, audience demographics, time of day, and purpose of the event. Lisa's engagements are customized for your audience and need.  Whether it's a strategic meeting facilitation, keynote address, or sales consultation, Lisa has the background to deliver.
Sample topics include:
Say What – Getting your Boss to Listen to You
Do you ever feel like you're talking to a brick wall? Is "mansplaining" happening in your meetings? Lisa draws from her career of working with high-level male executives in corporate culture to humorously deliver tips from above the glass ceiling.  Based on Lisa's eye-opening & paradigm-shifting experience of walking into her first large corporate meeting and finding no line at the ladies room, Lisa "FUN" Fey teaches the techniques of improv to leave you equipped with the power (for good- not evil) to manage your manager to higher career success. 
Creativity, Collaboration and Connecting with Diversity
Diversity in the workplace starts with diversity in your thinking. Utilizing core communication skills demonstrated through applied improvisational strategies, Lisa Fey brings the FUN to this interactive breakout session.  Wouldn't you like to be more creative while problem-solving and team-building in your organization?  Who wouldn't?
The Fast Track to the Corner Office
Lisa "FUN" Fey draws from her 3 decades in sales, marketing, and training at The Coca-Cola Company and shares the unwritten and untold rules for advancement that she wishes people would have told her.
Lisa Fey assisted us (Nielsen) with our Employee Resource Group Experience Week by participating as one of our keynote speakers. Lisa spoke about the importance of Diversity and Inclusion within the workplace. Lisa was PHENOMENAL!! Her speech was very engaging and the team really enjoyed her.
Jessica Jenkins MBA
I've heard Lisa speak on several occasions and have always found her content to be relevant, innovative and delivered in a manner that holds my attention.
Amy Wheelus
Lisa Fey served as moderator of a panel of women leaders and executives discussing the topic, "Women Inspiring Innovation" at the International Women's Day Forum at Georgia Tech. Lisa did an amazing job as moderator, where she excelled at listening to the panel, summarizing key points, directing the conversation, reading the audience, and interjecting just the right amount of humor. She is a very talented public speaker, and she thinks well on her feet.

Cheryl Weldon
Independent Sales Agent at The Worth Collection