Sales Training
Working with companies and individuals to enhance their performance
Empower your sales force with Lisa's unique insight from a Fortune 50 sales powerhouse.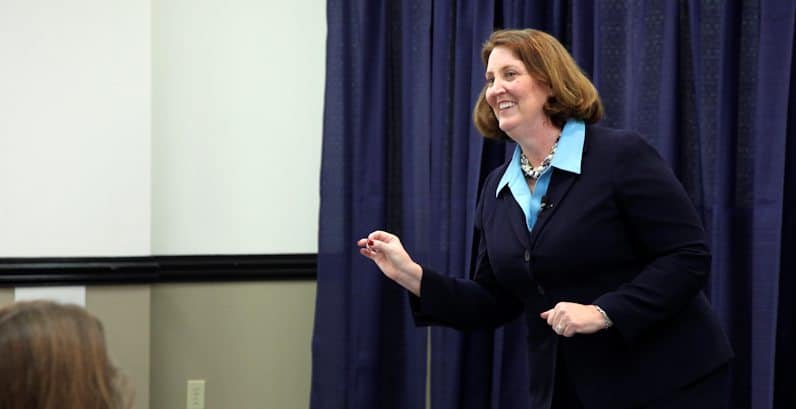 Three decades in a multitude of roles with a Fortune 50 company has given Lisa the tools and experience to help sales organizations recognize the structural impediments and empower individuals to achieve their potential. She calls this "Skill or Will?" It is a proprietary tool that helps organizations think through their challenges to get to the root cause.
Her extensive experience in coaching others to increase their performance and find their 'place' to best utilize their talents and increase personal satisfaction inside and outside of the workplace generated her desire to begin her own business while still working in corporate America to expand her reach to others.
Lisa has been certified in multiple sales technologies, and has served in a "train the trainer" capacity. In addition to the development and deployment of internal sales training technologies, Lisa holds multiple Sales Training Certifications including Miller-Heiman's Strategic Selling, Miller-Heiman's Conceptual Selling and a Master Certification from Carew International in Dimensions of Professional Selling. No matter the technology, her commitment to solution selling is evident.
Lisa consistently receives high praise for her ability to capture the audience and have them challenge their thinking, but doing so in a way that includes fun and laughter – and leaves her audience talking about the experience.   Her core belief is that people get more out of what they are doing when they are having fun.
Her ability to connect and inspire people globally is amazing. She is humble and engages people so well with her charming personality and communication skills.
Asra Farooq
Lisa is a top flight leader, coach, and facilitator. I had the pleasure of working with Lisa on multiple occasions at Coca-Cola and with each engagement I walked away more knowledgeable, passionate, and prepared to execute as a result of Lisa's leadership.
Bill Souders
"Lisa and I worked closely together as top officers for women's linc, a 3,400 employee resource group at The Coca-Cola Company. Lisa had multiple opportunities in this organization to speak in front of audiences of multiple sizes. She delivers every time with confidence, humor, personal connections and passion. I highly recommend her speaking ability to anyone – she will over deliver."
Julie Seitz, Director, Workplace 2020, The Coca-Cola Company